FOR IMMEDIATE RELEASE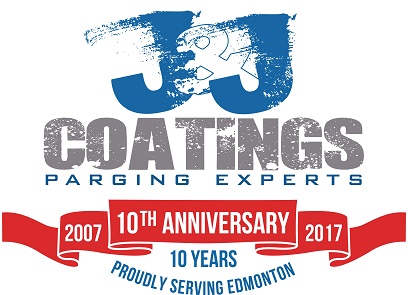 J and J Coatings Celebrates 10 Years Providing Expert Parging Services in Edmonton, Alberta
EDMONTON, June 20, 2017: J and J Coatings, a leader in parging and exterior finishing services, is pleased to mark their 10th year of operations in Edmonton, Alberta and the surrounding communities.
The company, which has received the Homestars "Best of Edmonton" award in 2016 and 2017, has no intention of resting on their laurels as they celebrate this important milestone. In fact, they are taking appointments for the 2017 parging season as of today.
Of the occasion, Jeff MacLeod, one of the company's founding partners, said: "We can hardly believe it has already been 10 years! We look forward to many great years to come."
To learn more about J and J Coatings and the services they provide, please contact the company directly at (780) 709-7499.
J and J Coatings has been offering expert parging services since 2007. We are pleased to celebrate the occasion of our 10th Anniversary, providing homeowners in Edmonton and the surrounding communities with award-winning parging services, and we look forward to many more years ahead. Learn more at www.parge.ca