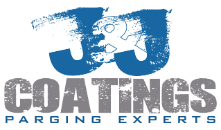 COVID-19 is creating challenges for small businesses and homeowners alike. The Province of Alberta has enacted guidelines for the protection of Albertans that outlines which businesses can and cannot continue to operate during the recommended period of social distancing. Construction companies can continue to operate under the essential business guidelines, provided that can safely abide by the CMOH Public Health guidelines and directives.
Contactless Business During COVID-19
That said, the safety of our customers and employees is our number one concern. We are still accepting bookings for the busy spring parging season during this recommended period of social distancing. However, for your safety and the safety of our work crews, we have moved to a contactless business process only. 
This means that we will assess the parging repair or parging replacement needs for your property by reviewing photographs that you submit to us by email or a non-contact site visit if necessary. We will use that information to provide you with a no-obligation quote that you can use to make a decision. If you wish to move forward with your parging project, we will schedule the project at a time that works best for you. When the work is complete, we will send you an invoice via email, and you can submit your payment by e-transfer or pay online by credit card. 
Providing Safety and Customer Satisfaction
Of course, we will be happy to answer any follow-up questions after our work is completed, and our standard five-year warranty on materials and labour is in place even when we can't have a face-to-face interaction. Your satisfaction is important to us, and we look forward to delivering the high-quality work we are renowned for, and we trust that you will love the look of your fresh coat of parging for many years to come.
We thank you for your understanding as we all do what is necessary to stay safe and continue to offer work of the highest quality during these trying times. We will get through this together!
Sincerely,
Jeff MacLeod and Josh Hallen,
J and J Coatings