Your home's exterior is the first thing everybody sees. From the shingles on the roof right down to the parging around the foundation, the view from outside says a lot about the way you care for your home.
We tend to focus a lot of our attention on one highly visible area. Every spring many of us launch a fruitless quest for the perfect lawn. We trim at appropriate intervals, plant seeds twice a year, and frequently water, but not too much!
In our mind's eye, we envision a lawn like this: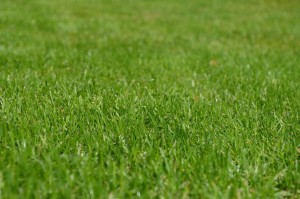 But in reality, many of us have a lawn that looks like this: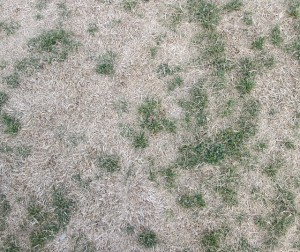 Where have we gone wrong with this crucial piece of home maintenance???
Fear not! There are many things you can do to protect your lawn from the harsh chill of winter. In fact, what you do to for your lawn in the fall is as important as what you do in the spring.
Confused? Here are three ways you can protect your lawn this winter.
Prepare for the First Frost
The first frost is closer to us in Edmonton than we care to admit. Before it happens, be sure give the lawn one last trim. Why bother mowing a lawn that's going to "die" for the season soon anyway?
Critters!
Bugs and mice just adore a nice, long lawn. As the warm summer days turn to cool fall evenings, they love to get nice and warm in the grass, and they leave destruction in their wake. While you're in care mode, be sure to aerate and fertilize the lawn before the first frost comes to town.
Keep the Lawn Clear
The toys and sandboxes and plastic pools that are the summer way of life need to make their way off the lawn. This removal needs to happen before these objects get even heavier with the weight of the snow. At that point, you may decide just to leave it and buy new ones next summer.
Don't! Heavy objects are a death sentence for the tiny blades of grass underneath.
Ease Up on the Rake
If you have a huge tree in the yard that puts out several bags of leaves every fall, you probably mutter some curse words under your breath and get busy raking.
We have some good news for you! While you can't leave a heavy carpet of leaves on the lawn, leaving a thin layer is GOOD for the grass underneath. Leaves provide a natural layer of insulation. So go ahead, leave a few of those cursed tree droppings behind. Your lawn – and your aching back – will thank you!
Would you like more relevant, timely hints to help keep your home beautiful, inside and out? Check out the parging experts, J and J Coatings, on Twitter, Google+ and Facebook. We've got the home maintenance news you need at any time of year!