If you have come to the decision that 2016 is the year to make the move to a new home in Edmonton, you will want to do everything you can to help sell your existing house as quickly as you can. This means making small, easy home improvements to entice buyers to choose your home over other homes available on the market.
Common fixes include a deep cleaning and a fresh coat of paint, but we're suggesting you add another fix to your list. Read on to learn how parging can increase the value of your house in Edmonton.
Appearances Matter
They say you can't judge a book by its cover, but people absolutely judge a home by the way it looks, inside and out. The home with new parging looks like the one that has been well maintained when it's compared with one without a new parge coat.
Nobody likes to admit that cosmetics matter, but when it comes to selling your home, the way it looks comes right behind the location and the price. It's in your best interest to spend the time and effort to put the best foot forward, and that includes a fresh coat of parging.
Attain the "Move-in" Condition Buyers Want
We've all heard real estate programs talk about homes that have "good bones" or a lot of potential. However, the fact is that nobody wants to top off the real estate transaction process with a long to-do list of urgent home repairs.
Cracked, chipped or flaking parging doesn't look great, but there's more to it than that. The exterior finish is the first thing a prospective buyer sees. Damaged parging instantly sets off alarm bells about potential problems with the foundation, when it's really just an issue with the protective layer on that foundation. Removing those question marks from your home can mean the difference between a quick sale for top dollar, and a house that stays on the market for far too long.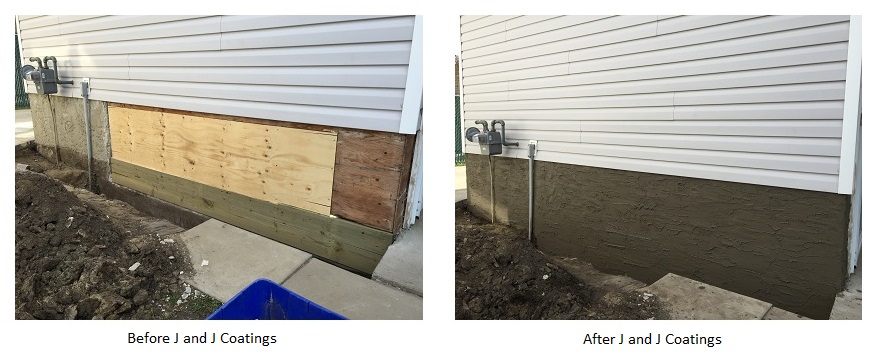 If your home has damaged parging, and the one down the street has a pristine finish, which house do you think the purchaser is going to view more favourably? Which one would you choose? With the average price of a house in Edmonton of over $400,000, buyers want to feel secure in their investment.
Starting off with a home that looks like an attractive prospect can increase the value of your home, and ensure a quick, profitable sale. A quick sale gets you on your way to the new home of your dreams in no time at all.
Would you like to know more about ways to improve the appearance of your house?  Check us out on Twitter, Google+ and Facebook. We share information on parging and general maintenance tips for your Edmonton home all year round.