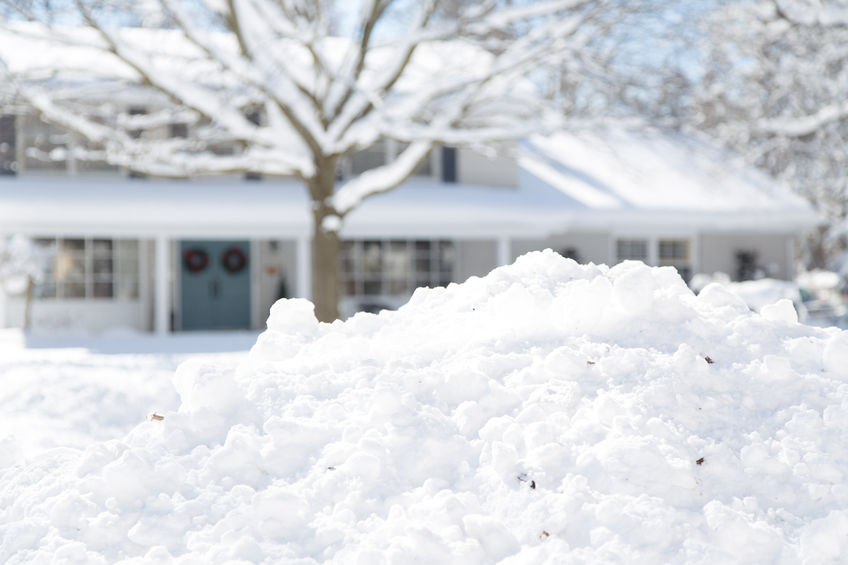 The weather outside isn't quite frightful yet, but now is a great time to think about protecting your home for the winter season ahead.  Whether your house is on the newer side, or has been around for 100 years, there are ways to help prevent winter damage and foundation issues from causing serious damage to your home.
Tips to Prevent Winter Foundation Damage
Ensure that all exterior water sources are turned off before the temperature dips. A frozen pipe might turn into a burst pipe that can cause significant water problems in your home.
Insulate any interior pipes that may be exposed, such as attic spaces and cellars, so that they will not freeze in cold weather.
Inspect your basement foundation and seal up any cracks or fissures to prevent leaks and also to deter pests such as mice or insects that may be looking for a warm retreat.
Keep your home at a reasonable temperature, even while on vacation, so that you don't return home to burst pipes and major water damage. It's sometimes helpful to leave the lowest faucet in your home open on a dribble to keep water moving through the lines.
Most importantly – inspect and repair any damage to your home's interior and exterior foundation walls so that moisture from built-up ice and snow cannot seep into your home and damage insulation and drywall.
Keeping your foundation in good repair helps to retain heat and prohibit water from entering your home.  Not only does a sound foundation keep your house warm and dry, but it also helps to prevent serious health hazards that can be caused by rot and mould. In addition, a strong foundation precludes water damage to your interior finishes such as walls and flooring that can be very costly and time-consuming to fix.
Get Your Home Ready for Winter
If you have concerns about your home's foundation and its ability to protect your family from the potential challenges of water damage and heat loss, give the pros at J and J Coatings a call for a free consultation and expert advice. We'll let you know whether it's a simple patch job, an in-depth repair, or all new parging that's required.  No matter the job – our team will get your house winter ready before the snow flies – keeping you warm and dry for the cold weather to come.