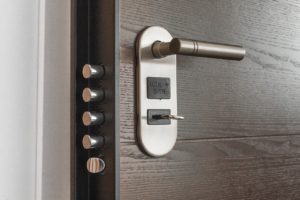 Whether you're a snowbird flying south for the whole winter, or a winter-weary Edmonton homeowner who is just hoping to catch a break and some rays, there are things you can do to keep your home safe from the elements, and people with bad intentions. Protect your home during an extended absence with these four easy steps.
1. Make it look like someone is home.
Have a trusted friend, relative or neighbour check in on your house while you're away. Ask them to remove snow, bring in the mail, and gather any visible flyers or newspapers. If you have a security system, make sure it's working correctly before you leave on your trip, and take the time to secure sliding glass doors to keep the bad guys out.
2. Turn off the water.
A burst pipe is among the worst things you can come home to, so consider turning off the water and draining the pipes before you go. If you haven't already, take the time RIGHT NOW to make sure the water supply to any outdoor taps has been turned off. If you decide against turning off the water because someone is coming to look in on the house, be sure to leave the furnace on at least 15C to prevent freezing.
3. Take care of routine maintenance before you go.
We prepared a handy list of things to do to get your home ready for winter. It includes items like servicing the furnace and cleaning the gutters, among other important tasks. If you have been putting off home maintenance, be sure to get to it before you leave town. It won't be any easier to address from under a foot of snow!
4. Have an Emergency Plan
Make sure someone has a way to reach you in case of emergency. If you do not have a home monitoring system but are frequently away for long periods of time, you may want to consider investing in one so the fire department can be notified in your absence. If you don't have friends or family locally, consider hiring a reputable housesitting company to check on the house periodically to look for signs of trouble with the water or electrical systems, or with any of the exterior finishes. Remind them to look up to check for ice damming!
An extended absence away from home doesn't have to be stressful! Getting the house ready for anything will make your trip, no matter how long, a more relaxing one!
J and J Coatings specializes in parging and parging repairs in Edmonton and the surrounding area. We share expert advice on parging and general home improvement tips all year round. Join our online communities on Facebook and Twitter for regular updates.