This year, Canada's esteemed tradition of leaving the weather prediction up to a couple of rodents seems to have produced mixed results. We don't know exactly when spring is going to get here, but we do know it's coming soon.
With that in mind, let's talk about how a fresh coat of parging can start protecting your Edmonton home this spring.
Cracked Parging Puts the Foundation at Risk
Parging protects what is arguably the most important part of your home, the foundation, from damage from hazards like snow, ice, water, and all manner of other things that you'd rather keep outside. The spot where the foundation meets the ground is one of the areas that is most vulnerable to the effects of these hazards. Parging provides and an extra layer of defence between your home and what lies outside.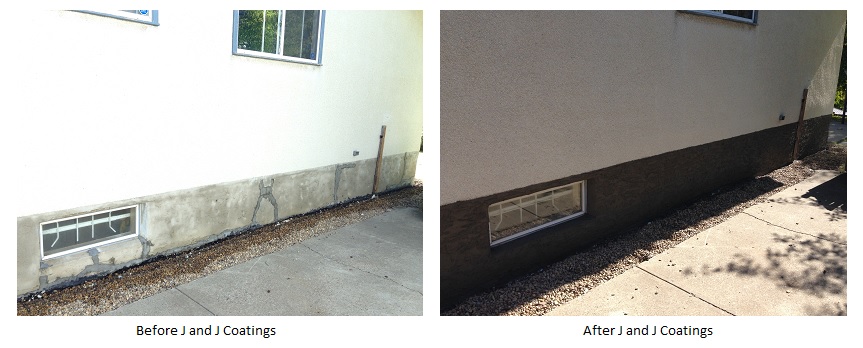 Why Repair Cracked Parging?
We've all probably had the decidedly unpleasant experience of a crack in the sole of a winter boot. As soon as that seal breaks, the water finds its way into the rest sole of the boot and then everything is a cold, wet, soggy mess.
It's the same idea with the parge coat. Once there is a crack in the parging, water can find its way into the building envelope. Now it has the rest of the parging holding that water right up against the foundation, just waiting to cause even more damage.
Cracked parging puts your home at risk of water damage. Before spring is in full swing, be sure to book an appointment to repair or replace cracked parging.
Book Now to Secure Your Spot
Parging on the exterior of the home is a seasonal business. To be effective, parging must be applied when temperatures are above freezing and are expected to stay that way for a sustained period of time. If you choose a less reputable company, they know that parging applied when it's too cold or damp to cure properly will fail well before it should. And then you'll have to call them back to repair the cracks – if they're still in business…
A truly professional Edmonton parging company doesn't operate like that. J and J Coatings was recently named one of Edmonton's Best by Homestars in 2016. We start offering our award-winning services when the time is right, a practice you're sure to appreciate when your parging lasts for a very long time.
Book your no-obligation consultation now to make sure we can schedule you in this season!
Be sure to follow along with us on Twitter, Google+ and Facebook all year long. We share information that will help you protect your Edmonton home from the elements in every season.