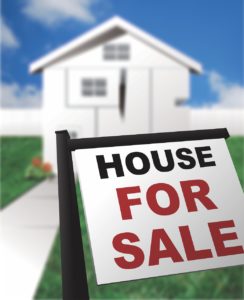 After years of a booming economy thanks to the oil sector, things in Alberta have slowed down a little. The forecasters are warning of a chill in the typically hot Edmonton real estate market this year, but it's nothing we haven't seen before. If you are planning to sell your home, there are a few ways you can shield yourself from these fluctuations.
When the market is hot, and inventory is low, people are willing to gloss over issues to get the house they want in a location they desire. When things are a little cooler, would-be sellers need to do a bit more work to make their home stand out in the crowd. It's our firm belief that at least some of your focus should be on exterior finishes, including parging, to get your Edmonton home ready for sale.
Stick to High-Quality Changes
All savvy people put a fresh coat of paint on the walls and give the house a good cleaning before they put a for sale sign on the lawn. If you make changes to your home that go beyond a quick "spit shine," prospective buyers will notice the difference. Focus on quality over quantity if you really want to stand out.
Pay Attention to the Exterior Finishes
All too often, homeowners focus on the fixtures and finishes inside the house to make it attractive to prospective buyers. The thing is that people will often drive by a house before they ever set foot inside. If it looks like it's in need of some serious TLC from the curb, they may never get past that initial impression to see the hand-crafted cabinetry in the kitchen or the fantastic use of space in the basement.
For example, when the parging on your home is cracked or flaking off, to someone looking at the house from the street, it could look like there is a problem with the foundation. That's enough of a red flag to send a buyer on to the next house on their list without a second thought.
We are still taking appointments for the busy spring parging season, but we won't be for long! Fill out our contact form today to make sure you don't miss out.
Changes to the housing market conditions don't have to mean a problem selling your house. By taking the time to ensure your home shows well, inside and out, you can set yourself apart from the rest of the houses on the market.
Want information on how to keep your house in tip-top shape, all year round? Be sure to join us on Twitter, Google+ and Facebook for news you can use!