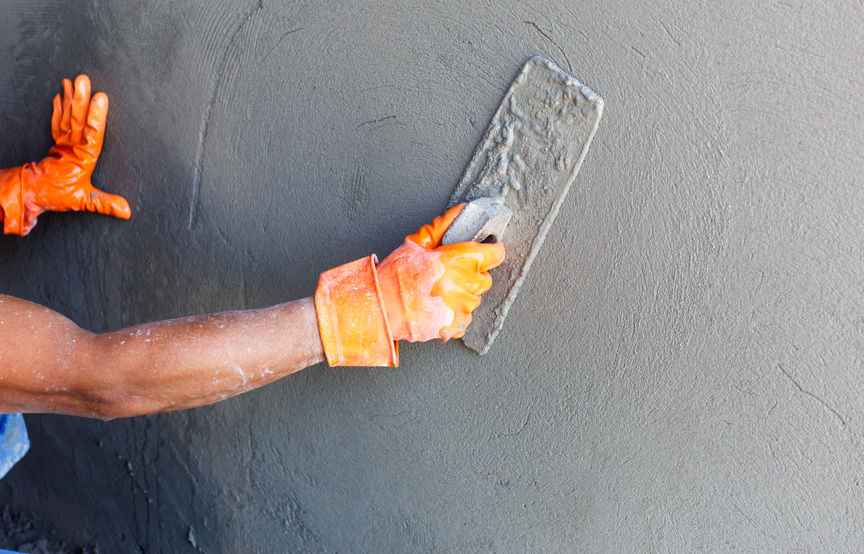 If you are seeing wear and tear on your home's exterior, you know it's time to call your local parging expert.  The question is, what to expect when it comes to fixing or replacing your existing parging?  There are a number of factors to consider when determining the scope of your project.  Ultimately, the goal is to achieve a waterproof barrier to protect your home while enhancing the look of your property.
Parging Repairs
Small cracks or minor leaks in your exterior walls can often be fixed with a simple parging repair.  A professional can blend these repairs seamlessly with your existing finish, so that there is no obvious sign of previous damage.  Consider this an investment in your pocket book, since small cracks and leaks usually lead to bigger, more expensive problems down the road.  If you are noticing minor damage in your foundation, be sure to address it right away to avoid unnecessary costs later on.
New Parging Application
What if you are dealing with more than just a few cracks and pits in your walls?  Multiple pits, crumbling, cracking and leaks can cause significant water damage both inside and outside your home.  A fresh parging application is a cost-effective way to protect your house from the elements and eliminate further water damage going forward.  Generally speaking, the process for applying new parging includes removal of old, damaged finishes so that we can create a new, waterproof coating on your home.  New parging has the added benefit of providing a visually appealing look for your home's exterior as well.  With a textured finish and complementary colours, you will have a warm and dry interior, and a beautiful, aesthetically pleasing exterior.
New parging isn't just for damaged or older houses, either.  It can also be a great way to add an updated look to your property without a great deal of cost.  Consider sprucing up your home with a fresh coat of parging to bring it back to life and cover up a dull or indistinct existing finish.  Whether for resale or for your own personal enjoyment, parging is an excellent way to add value to your home.
If you need minor repairs, or a completely new application, give the experts at J and J Coatings a call.  We will walk you through your options and make recommendations to fit with your needs and budget.  Count on our professional team to find the right solution for your home.