Every day we field calls from customers who want to know if it's possible for us to come and patch portion of the previous parging job on their home. While patches to parging are a possibility, it's not recommended because the patch often doesn't work out quite as planned.
First of all, the appearance won't be a perfect match. Parging is exposed to the elements all year long. We can and will do our best to match the colour, pattern and placement of the old parging job, but parging applied 10 years ago just looks different than a fresh coat. It's unavoidable.
In most cases, for private homes in regular circumstances, it's best to start with a fresh coat on the whole foundation. This will also help address any underlying issues that caused the parge coat to fail.
However, the circumstances change a little when dealing with a heritage property.
Unique Challenges of Heritage Properties
The definition of a heritage property changes a lot from country to country and even city to city. There are different rules and regulations surrounding the types of repairs and renovations that can be made to heritage properties. One thing that is pretty consistent, however, is that whenever possible and repairs made to the structure should stay close to the original materials used in order to maintain a consistent appearance.
Since the ultimate goal of a heritage designation is the preservation of the past, it only makes sense that parging to protect the foundation would be an important piece of the puzzle. That's why we were thrilled when we got the call about a parging repair on the Cecil S. Burgess Residence right here in Edmonton.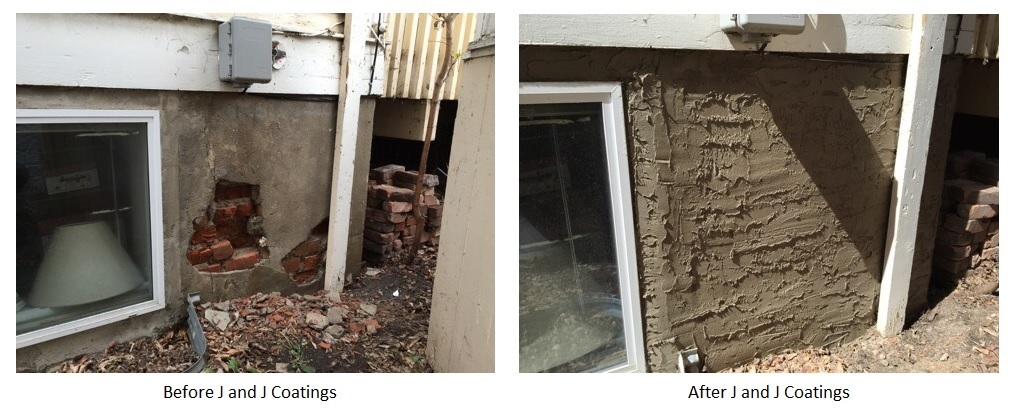 Preserving the past is important, that's why we were glad to be able to use our extensive parging expertise to help protect the foundation of this Craftsman-style piece of University of Alberta's history in Edmonton.
Heritage properties have their own unique set of characteristics that need to be kept in mind. However, the average home of newer construction still needs the service and professionalism of the parging experts at J and J Coatings.
Want to learn more about how to keep your home in tip-top shape all year round? Join our growing online communities on Twitter, Google+ and Facebook today!