Welcome to J an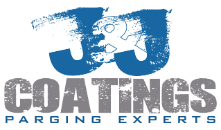 d J Coatings' new home on the web!  In business since 2007, we've been helping people in Edmonton, Alberta and the surrounding area protect their homes and businesses with high-quality parging and stucco exterior finishes.  Though we're best suited to a life outside, we are moving things indoors to share the benefits of our expertise on our company blog with homeowners all over the world.
Our fellow Canadians, in particular, will benefit from the many years we have spent keeping the harsh winter elements of our climate out of homes just like yours. Obviously with the level of experience we have, there are many topics we could talk your ear off about all day, but we do have a good idea of where to start. Our next few posts will cover the following:
Top 10 Spring Maintenance Tips
Latest Standards in Exterior Finishes for Your Home
Things to Ask a Contractor Before Signing on the Dotted Line
What's the Difference Between Different Exterior Finishes?
 Can I Do This Home Repair Myself?
That's just a sample of the kinds of informative posts we're working on for you. If there is a specific question or home maintenance issue you'd like us to address here, feel free to drop us a line.  We happily take requests!  We're just getting our online presence started and will have a fresh post for you here every two weeks.
If you can't wait for the next post to hear from us, Like us on Facebook or Follow us on Twitter.  We'll have quick flashes of information to whet your appetite between updates.