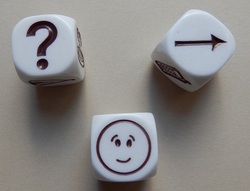 "They" always say be sure to evaluate any contractor you hire thoroughly to make sure they're up to the job you have in mind. That's nice to know, but what exactly goes into the vetting process? If you don't know anything about, say, parging and stucco, how do you make sure you're selecting the most qualified candidate? Obviously in this case you make sure by hiring us, but you already knew that!
By asking the right questions, you can make sure you choose the right contractor for every job in and around your house. Here is the first half of our list:
1. How long have you been in business?
Dig as deeply as you can into their business history. Hint: the internet is a great place to start checking. Though every business was once a new business, if it is a brand new company your contractor should be able to tell you their work history prior to striking out on their own.
2. Who will be on-site each day?
If your job has been scheduled properly, there will be a senior team member overseeing the job. You want to know who the project lead will be so you know who to call if something goes wrong or to discuss job progress. Sometimes the business is owner-operated and sometimes the owners take a more hands-off approach. We think owner-operated is the way to go, but just make sure an experienced team member will be on site at all times.
3. Do you sub-contract your work?
Sometimes reputable contractors have more work on their hands than they can handle so they sub-contract work to trusted partners. This is probably OK in most cases, as long as the contractor you initially hired is going to stand by the quality of the work and the same insurance and warranty terms apply to their subs.
4. Can I have your itemized quote in writing?
Beware of back of the envelope calculations to price your job. It's perfectly OK for your contractor to need to go back to the office to figure things out before following up with a written estimate. Make sure the quote spells out *exactly* what work is to be done and that each item includes a dollar amount.
5. May I speak with some of your past clients?
If the answer to this question is at all cagey, that's a HUGE red flag. Quality contractors are proud of their past work and love to show it off. If they can't provide contact information for a couple of past clients to serve as references, you're better off looking elsewhere.
There you have it, part one of the 10 questions you should ask any contractor before signing on the dotted line. Stay tuned for the rest of the list coming next week. In the meantime, be sure to Follow us on Twitter and Like us on Facebook for all the latest news and before and after views of our parging projects.
UPDATE: Part Two of our series is LIVE NOW!