By now you have heard us talk a lot about the importance of parging for the exterior of your home. If you have a chance to view the photo gallery on our website, you will see many examples of the traditional uses of parging on exterior foundation walls.
Fair enough, the vast majority of parging projects are to do just that – protect the foundation from the harsh elements of the climate in Edmonton.
But are there any other uses for parging around the home? As a matter of fact – there are! Parging is a versatile material that can have many uses to help protect your house, and it looks good while doing it!
Providing a Consistent Look to Multiple Exterior Finishes
It happens in many older homes. The house was originally built with one finish, but over time as sections were added or repaired, it ended up with a mish-mash of finishes that have left the house looking less than its glorious best.
Rather than trying to fight the changes that come with the passage of time, consider parging over the whole thing for a consistent look for the whole house: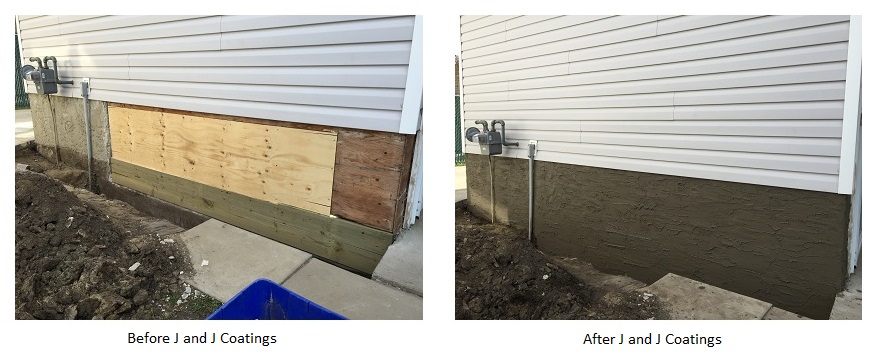 Parging Basement Walls
Many of us would love to have the extra space that comes with a finished basement, but it's not always feasible. Besides, do you really need a finished space to store your off-season sporting equipment?
An unfinished space doesn't have to look the part! Parging basement walls can take away some of the "basement-y" look of an unfinished space, leaving the warm, attractive look of a freshly parged surface instead.
As an added bonus, parging can provide an extra layer of insulation, which in turn can help lower your utility bills.
An Alternative to Repointing
There's something about an old, brick house that brings strength and stability to mind. Brick is obviously pretty solid, but the mortar that holds it in place can chip, discolour, or just plain wear out.
Over time, the worn mortar can fall away leaving holes that make the house vulnerable to rain, wind and all the other things we'd rather keep outside.
The process to repair damaged mortar between bricks is called repointing. You could do it yourself, but WOW is it ever a tedious, time-consuming job. We're talking "lose the will to live" territory here. You could also hire a specialist to do it for you, but it will cost a small fortune.
May we suggest an alternative to repointing? Parging! You can have an attractive surface that will help support the existing brick finish. Better still, you'll stay warm and dry while keeping insects and other critters outside!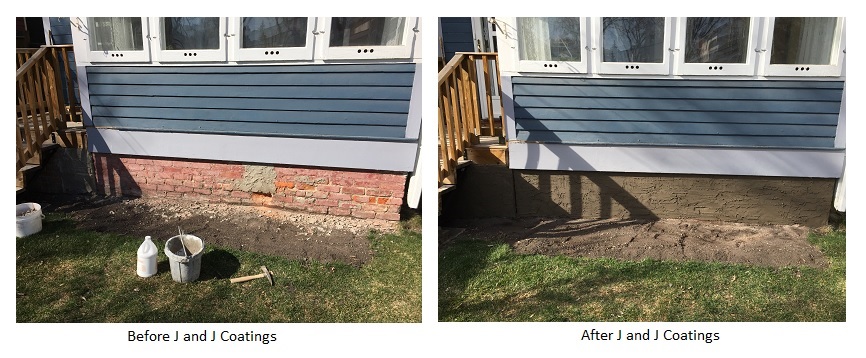 And there you have it, three non-standard uses that show just how flexible parging can be! Are you looking for news you can use about home improvement with an Edmonton-specific focus? Follow the parging experts at J and J Coatings on Twitter, Google+ and Facebook today!